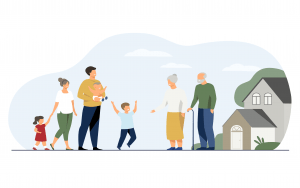 In Oliver Burkeman's last column in the Guardian paper, he decided that there were some great secrets to a (fairly) fulfilled life he could share: According to Burkeman after more than a decade of writing life-changing advice, I know when to move on. But here's what else he learned…
1) There will always be too much to do – and this realization is liberating.
2) When stumped by a life choice, choose "enlargement" over happiness.
3) The capacity to tolerate minor discomfort is a superpower.
4) The advice you don't want to hear is usually the advice you need.
5) The future will never provide the reassurance you seek from it.
6) The solution to imposter syndrome is to see that you are one.
7) Selflessness is overrated.
8) Know when to move on.
There are some terrific tips in these quotes or headlines, to learn more and understand Burkeman's learning I share this article with you. It is a good one to take some time to read.
Oliver Burkeman's Eight Secrets to a (Fairly) Fulfilled Life 
What is the Best Financial Advice for Retirement? Work on Your Marriage!
Want more information?
‍Are you interested in a consultation with Peter R. Welsh?
Contact me at Peter@SmartWills.ca
‍By telephone 416-526-3121
Register for our blog to get valuable tips and up-to-date alerts.

This material is for general information and educational purposes only. Information is based on data gathered from what we believe are reliable sources. It is not guaranteed as to accuracy, does not purport to be complete and is not intended to be used as a primary basis for investment decisions.