An Introduction to Planning Ahead – Prepaid Funeral Plans
Why Plan Ahead?
It's difficult enough to think about death, let alone the financial realities that go along with it. Making decisions about funeral and memorial expenses can be especially tough when you're grieving the loss of a loved one, not to mention the sudden financial burden. The good news is that you can cut costs and protect your family for the future, sparing them from an enormous financial and emotional burden.  As with most products and services, funeral and cemetery costs rise with inflation.  Prepaid Funeral Plans lock in your costs at today's prices.
The Financial Benefits Don't Stop There
By making your own arrangements, you can choose your own budget. You'll eliminate any risk that your grieving loved ones would spend more (or less) than you'd want them to.
With prepaid funeral and cemetery plans, you have the option to choose a flexible payment plan to suit your family's budget.  A proper plan, completed with a pre-planning professional will guarantee you'll have your wishes, your way.
There's Even More to Gain
Making your own end-of-life plans now gives you the opportunity to discuss it when your mind is clear and there is no emotional or financial strain.  You can choose to create arrangements that reflect the person you are, and the way you would like to be remembered.  Your loved ones will face no uncertainty, and you will have made a difficult time much easier for them.  And knowing that can provide you with your own peace of mind, right now.
How to Get Started:
We offer a complimentary Family Registry Estate Planner, which allows you to record, in an easily laid-out and accessible format, all of the information that your family will require when a death occurs.
Michael Kelly, Pre-Planning Director, (905) 257-8757
Glen Oaks Funeral Home & Cemetery
(by Arbor Memorial Inc.) serving Oakville, Mississauga, and beyond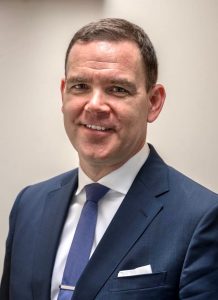 Be sure to read more about Pre-Arranged Funerals
Want more information?
‍Are you interested in a consultation with Peter R. Welsh?
Contact me at Peter@SmartWills.ca
‍By telephone 416-526-3121
Register for our blog to get valuable tips and up-to-date alerts.

This material is for general information and educational purposes only. Information is based on data gathered from what we believe are reliable sources. It is not guaranteed as to accuracy, does not purport to be complete and is not intended to be used as a primary basis for investment decisions.