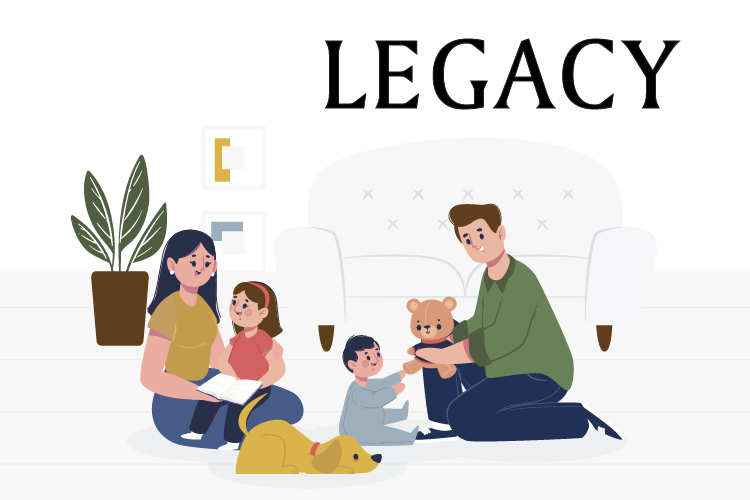 We all want to leave our mark on this world—to know that our life mattered. What does it mean to leave a legacy? It means putting a stamp on the future and contributing to future generations. People often want to leave a legacy because they want to feel that their life mattered.
On May 25th of this year, Obama and German Chancellor Angela Merkel met in Berlin for a discussion on democracy. Here is what Obama said about leaving a legacy:
"I saw myself as a relay runner. I would take the baton and I would run my leg of the race. And then I'd pass the baton to someone else. . . Each generation tries to make progress knowing that what we do is not going to be perfect. . . But hopefully, we've run our leg of the race effectively – and the world's gotten a little bit better."
How are you doing on your leg of the race? Are you advancing the baton? What are you doing to advance the baton? How do you want to be remembered once you have left this earth? We get it—it is a heavy question! But we want you to give it some thought. You see, leaving a legacy is more than giving an inheritance, a trust fund, or a real estate empire to your heirs. Here is one thing we know about legacies: They do not happen by accident. If you want to get serious about leaving a legacy, there are three key factors you need to understand. But first, let us define what a legacy is and why it is important.
What Is a Legacy?
A legacy is a part of a person that lives on long after that person has passed. A legacy also leaves behind the story of a person, so they are not forgotten. Legacies are important pathways or the future to follow or to be guided by in order to make better decisions in life. But it is not limited to possessions or money. A legacy is an opportunity for you to change the world for good!
Why Is a Legacy Important?
A legacy allows you to live for a purpose that is bigger than yourself. It allows you to change your family tree, not just for your children, but for generations to come! You can decide to use everything you have—wealth, resources, talent, and relationships—to bless those around you.
Money is a gift. And when it is handled well, it can transform your family, your community—even the entire world!
How to Leave a Lasting Legacy – Pass Along Your Values
No one leaves a legacy by accident. You must live life on purpose and come up with a plan to protect your legacy and make sure the baton is passed to the next generation.
In addition to leaving an investment portfolio or a house to your offspring, we want you to think about the values you are instilling in your family. These are a few ideas to get the ball rolling:
Quality time: The best gift you can give your family is the gift of your presence and the lasting memories you will create together. You can only do that here and now! So, work hard to prepare for the future, but never forget that life is precious.
Family traditions and stories: Those who outlive you need to know their part in the thread of your family history. Practice the traditions that have made your family special. Go through old family pictures and tell stories about them. Interview your family members and get digital recordings of your own story that future generations can listen to.
Work ethic: Have you set an example of hard work for your friends and family to imitate? Have you sat down with your children or your close friends and had real conversations about what it looks like to live a life well spent?
Money management: Teaching your children and grandchildren how to manage their money is a lasting gift that will set them up for lifelong success.
Here is the bottom line: What kind of spiritual and relational impact do you want to leave behind? Set aside some time to answer this question, and then come up with a plan to make it a reality!
Check out our post on  Creating An Estate Plan
Want more information?
‍Are you interested in a consultation with Peter R. Welsh?
Contact me at Peter@SmartWills.ca
‍By telephone 416-526-3121
Register for our blog to get valuable tips and up-to-date alerts.

This material is for general information and educational purposes only. Information is based on data gathered from what we believe are reliable sources. It is not guaranteed as to accuracy, does not purport to be complete and is not intended to be used as a primary basis for investment decisions.