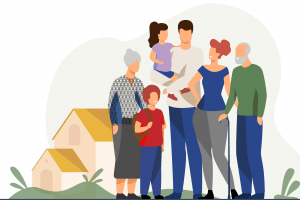 What is the Status of Beneficiary Designations and the Presumptions of Resulting Trust in Ontario?
In the link below, Rebecca Rauws reviews the Calmusky v. Calmusky and Mak (Estate) v. Mak court decisions. The decision concluded that the son did not satisfy the court in demonstrating that his father intended the Beneficiary designation to be a gift to him.  The ruling was that the RIF was now considered to be part of the deceased's Estate.  This outcome raises a number of concerns for those in Estate Planning. Many people do not know that they are Beneficiaries on instruments like RIF's, TFSA's, RRSPs, and insurance products, this makes it very hard for them to prove that these gifts are not to be Probated and go directly to Beneficiaries. Much like the son in this case, what is the future of Beneficiary designations, and will this lead to more Estate litigation? Read on…
Presumptions of Resulting Trust and Beneficiary Designations Revisited
Read more Frequently Asked Questions About Wills
Want more information?
‍Are you interested in a consultation with Peter R. Welsh?
Contact me at Peter@SmartWills.ca
‍By telephone 416-526-3121
Register for our blog to get valuable tips and up-to-date alerts.

This material is for general information and educational purposes only. Information is based on data gathered from what we believe are reliable sources. It is not guaranteed as to accuracy, does not purport to be complete and is not intended to be used as a primary basis for investment decisions.