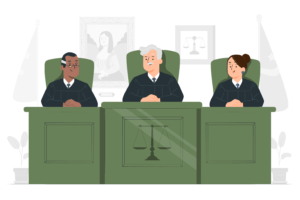 Another Celebrity Will Challenge!
Priscilla Presley Preps for a Fight Over Lisa Marie's Trust

In the recent news one more time we see what happens to higher-profile celebrities with poor Estate Planning advice.
Lisa Marie Presley passed away a few weeks ago and it looks like her family is gearing up for a fight over her Estate. The legal battle that seems to be forming is going to pit Priscilla Presley the grandmother, against the granddaughter Riley Keogh, Lisa Marie's oldest child.
In this case, it appears that the grandparent believes that the signature on the amended documents which changed the Will and Estate plan, appear to be forged. It also brings up the question about the need to advise an Executor about your Estate plan changes.
In discussion with legal experts in Ontario, we cannot encourage you enough to not tamper with your Will or write on it should you have an original. This compromises the document and can then create problems, later on, should the Will be challenged.
The second issue is the change of an Executor. This is very much a person's personal decision. When you change your will, you are not required to advise your Executor of the changes. However, since they carry a vital role in the enforcement of your Will, we recommend letting them know of the modifications. The reason for this suggestion is to avoid costly legal battles that can happen after your death, and it can really be a waste of funds, in addition to the acrimony that can occur between family members should they choose to contest your Will.
In the case of Lisa Marie Presley, there is no shortage of funds but it does appear to be a long drawn-out battle between family members and one that could have been avoided with good Estate Planning advice.
When planning your Estate, Do You Need a Lawyer? 
Want more information?
‍Are you interested in a consultation with Peter R. Welsh?
Contact me at Peter@SmartWills.ca
‍By telephone 416-526-3121
Register for our blog to get valuable tips and up-to-date alerts.

This material is for general information and educational purposes only. Information is based on data gathered from what we believe are reliable sources. It is not guaranteed as to accuracy, does not purport to be complete and is not intended to be used as a primary basis for investment decisions.