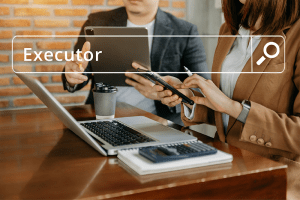 Your Responsibility as an Executor
A Will is a legally binding expression of a person's wishes for the distribution of his or her property and your responsibility as an Executor is to administer the legal and financial requirements of settling the Estate to carry out those wishes.
You control all aspects of the Estate's administration – from identifying, managing, and protecting the assets – until they are distributed to the beneficiaries, or placed in a trust. You are legally responsible to the beneficiaries. In a worst-case scenario, the beneficiaries and creditors can sue Executors who act imprudently, or in violation of their duties. But, if you act honestly and to the best of your ability, you will generally not be held accountable.
In a recent Globe & Mail editorial Rob Carrick points out that it is hard to say no to someone when they ask you to help out. In fact, for most of us, it seems to be an honour. Rob suggests in his editorial that there are four questions one should ask before agreeing to help out with the Estate planning process of a family member or friend. These questions include:
1. Where is your Will and where is it being kept?
2. Have you spoken to your family about all of this and my participation?
3. Have you made an allowance for me to be paid for my time?
4. Is there a co-executor I will have to work with?
The reason for these questions can be immensely helpful as they uncover the many problem areas you can come up against when taking on the role of Executor.
On our Smartwills website, we have a comprehensive list of the Executor duties. You might like to take a peek and use it in your discussions with your family and friends when planning to take on this significant role of an Executor. Along with the work, there can be pressure. Any evasive or incomplete responses to the four questions may be a danger sign in what you are signing up for.
Want more information?
‍Are you interested in a consultation with Peter R. Welsh?
Contact me at Peter@SmartWills.ca
‍By telephone 416-526-3121
Register for our blog to get valuable tips and up-to-date alerts.

This material is for general information and educational purposes only. Information is based on data gathered from what we believe are reliable sources. It is not guaranteed as to accuracy, does not purport to be complete and is not intended to be used as a primary basis for investment decisions.