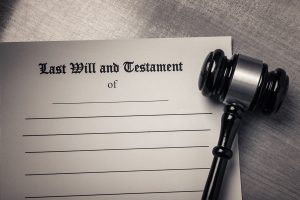 What Prevents us From Writing Wills?
Some recent RBC research found that more Canadians may be saying they need a Will after living through the pandemic, but they're not actually writing them, says a recent RBC Royal Trust survey in which advisors are also being encouraged to do more education with their clients to correct that.
"Given there was so much interest and attention on Estate Planning and a willingness for the general public to engage in conversations about it as a result of the pandemic, we wanted to survey the public following the pandemic to see if those intentions have been acted upon. Perhaps unsurprisingly, they have not," Leanne Kaufman, President, and Chief Executive Officer of RBC Royal Trust told Wealth Professional.
"We still see 52% of the population, in general, without a Will. Only 48% of those that we surveyed said that they put a Will in place."
Kaufman wasn't surprised to see that 70% of those aged 18 to 34 hadn't written a Will yet, but she was shocked – and somewhat alarmed – that 66% of those aged 35 to 54 still hadn't, either.
"The other part that troubled and alarmed me is that 65% of those surveyed also responded that they don't have a Power of Attorney in place. That's shocking because things can change pretty fast."
Kaufman was surprised that people who were confronted with death and talked so much about preparing their wills during the pandemic weren't doing the necessary follow-through.
"The dial hasn't moved a whole lot," she said. "Maybe it's a timing issue. We know that sometimes completing the whole Estate Planning process can take time. So, maybe we will continue to see the numbers move marginally over the next few years as the conversation continues. But it's cause for concern because of the consequences of not having those documents in place."
"If you haven't seen it happen in your own family or circle of friends, you're not likely to have voluntarily educated yourself on these issues," she said, noting that advisors could provide a service by having these kinds of conversations to provide the younger people with more information.
Advisors can use some of the other data from the survey results to help frame those conversations since it also revealed why people are not writing their Wills.
"The highest percentage was that they didn't know where to start. Then, the next highest was a tie between "I don't have enough assets and I'm too young." But those are all myths. Not knowing where to start is a good point, and that comes back to the education conversation," she said.
When people don't write Wills, their families will have to sort out their affairs in court. Kaufman noted that is more expensive and takes longer, so she encouraged advisors to have multi-generational conversations as the consequences could impact all ages in a family.
The survey results provided several 'talking points' for advisors.
First, they could share that having a Will at any point in life is important, and these can be updated as people's life circumstances change.
Second, there is no 'asset threshold' to having a Will and most people have physical or digital assets – such as photographs on their phone – that would require instructions on how to handle them.
Third, those who don't know where to start could opt for a low-cost digital option, if their affairs are simple enough, or work with their advisors if they're more complex to ensure they have everything in place to manage their estate.
Fourth, while 53% of Canadians aged 18 to 34, 25% of those aged 35 to 54, and 13% of those aged 55 and over surveyed wanted to include charitable giving in their Wills, Kaufman noted that it's important to point out to them that they can't if they don't have a Will.
Finally, she said many of those surveyed thought being an executor for someone else is easy, but it can often be stressful and time-consuming and fracture family relationships. The survey found that more than half didn't know that they could name a corporate executor to administer the Estate.
If the advisor can talk with the whole family – clients and adult children – and help to facilitate a greater understanding, "that would add value to their relationship with the whole family," said Kaufman. It could encourage the children to prepare their documents as well as ensure their parents' papers were in place.
"Don't stop talking about this and pushing your clients," said Kaufman, "because there's an alarming percentage of people who still don't have Wills and they may not all understand the consequences."
Read about what happens when you Die in Canada Without a Will
Want more information?
‍Are you interested in a consultation with Peter R. Welsh?
Contact me at Peter@SmartWills.ca
‍By telephone 416-526-3121
Register for our blog to get valuable tips and up-to-date alerts.

This material is for general information and educational purposes only. Information is based on data gathered from what we believe are reliable sources. It is not guaranteed as to accuracy, does not purport to be complete and is not intended to be used as a primary basis for investment decisions.