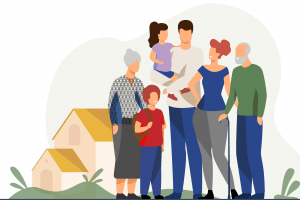 The Importance of an Estate Plan
An  Estate Plan in Ontario typically involves several different types of documents that work together to ensure that a person's assets are distributed according to their wishes. Here is an overview of the most common types of Estate Planning documents in Ontario:

1. Will: A Will is a legal document that outlines how a person's assets will be distributed after death. It can also name an Executor to carry out these instructions and name a guardian for minor children. To be valid in Ontario, a Will must be in writing, signed by the testator, and witnessed by two individuals who are not beneficiaries (or, at least currently, handwritten, fully dated and signed — but potentially unenforceable if anything is missed).
2. Powers of Attorney: There are two types of powers of attorney in Ontario: a Continuing Power of Attorney for Property and a Power of Attorney for Personal Care. A Continuing Power of Attorney for Property allows a designated individual to make financial decisions on behalf of the person who grants the power, while a Power of Attorney for Personal Care allows the designated individual to make health care decisions if the grantor becomes unable to do so.
3. Trusts: A trust is a legal arrangement where one party holds assets on behalf of another party. Trusts can be set up for a variety of reasons, such as to provide for minor children or to minimize taxes. Some common types of trusts in Ontario include spousal trusts, alter-ego trusts, and inter-vivos trusts.
4. Living Will: A living Will (also known as an "advance care directive") is a legal document that outlines a person's wishes for medical treatment in case they become incapacitated and are unable to communicate their wishes. It can be used to direct whether or not certain medical treatments should be used in certain situations.
5. Life Insurance Policy: While not technically an Estate Planning document, a life insurance policy can be an important part of an overall Estate Plan. The proceeds from a life insurance policy can be used to pay for funeral expenses, outstanding debts, or to provide for loved ones after the person's death and in most cases without Probate fees.

Overall, these documents work together to ensure that a person's wishes are carried out after their death and that their financial and medical affairs are taken care of if they become unable to make decisions for themselves. It is important to consult with an Estate Planning lawyer in Ontario to ensure that all necessary documents are in place and that they comply with provincial laws and regulations.
Check out our Estate Planning Guide
Want more information?
‍Are you interested in a consultation with Peter R. Welsh?
Contact me at Peter@SmartWills.ca
‍By telephone 416-526-3121
Register for our blog to get valuable tips and up-to-date alerts.

This material is for general information and educational purposes only. Information is based on data gathered from what we believe are reliable sources. It is not guaranteed as to accuracy, does not purport to be complete and is not intended to be used as a primary basis for investment decisions.