Separation, Divorce and Wills
Separation, Divorce and Wills; By the time you complete the discussions and negotiations around your separation and then proceed with getting a divorce decree, you hope you're finally done with any other paperwork and loose ends. However, there's one more important document to contemplate and that is your Will. By the way, if you don't have one, it's time to arrange to get one.
Firstly, it's important to distinguish between being "separated" vs "divorced".
Someone is separated when they are living separate and apart with no reasonable prospect of getting back together. They can be living separate and apart and still be living in the same house. During this time, couples can be working on a separation agreement that deals with the issues of parenting, child and spousal support and property division. This can be a period of weeks, months and even years. As such, a lot can happen and change during this time.
Couples are divorced when a couple applies to the courts and is granted a divorce decree which formally dissolves their marriage.  A couple can have a divorce granted after being separated for one year.
A separation will not impact your Will.  If you are separated for any period of time, you need to recognize that your current Will is still valid.   It is time to review your Will if you haven't done so recently. If you or your spouse unexpectedly die during this time, what happens may not be what you want or planned would happen. Your separation discussions should address what, if any, rights each spouse is to have on the death of the other during this time. To be pointed, during separation but not yet divorced, your "Ex" still inherits. Regardless of the longevity of separation, without divorce.
A divorce does not automatically revoke your Will.  It may revoke parts of the Will that refer to your former spouse.  Your former spouse who is referred to in your Will will no longer be executor. Your former spouse will not be the recipient of any gifts as per details of the Will. Again, this may not be what you want or planned on happening.
There are other assets that may not be covered in a Will such as RRSP and pension designations or life insurance beneficiaries.
As much as you want to close the book on the details and paperwork of your separation and divorce, these last few steps are important to ensure your future plans are up to date and reflect your goals.
Eva Sachs CFP, CDFA
Certified Divorce Financial Analyst
647.349.5454 / ev*@ev******.com 
evasachs.com  / themediationteam.ca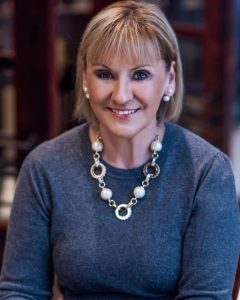 Be sure to read about the  Three Common Triggers for Updating Your Will in 2020
Want more information?
‍Are you interested in a consultation with Peter R. Welsh?
Contact me at Peter@SmartWills.ca
‍By telephone 416-526-3121
Register for our blog to get valuable tips and up-to-date alerts.

This material is for general information and educational purposes only. Information is based on data gathered from what we believe are reliable sources. It is not guaranteed as to accuracy, does not purport to be complete and is not intended to be used as a primary basis for investment decisions.