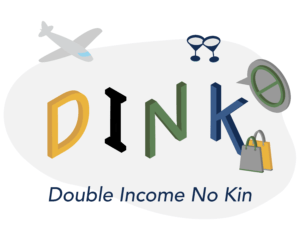 Kinless Canadians and Estate Planning
A recent editorial by CTV News brought up some questions about the 11% of Canadians that do not have a next of kin and are aging.  How do they handle Estate Planning and what are their options with respect to Will preparation?
First and foremost, all Canadians need a Will if they are over the age of 18.  Not having a next of kin to know your plans and wishes is even more of a challenge as many of these Kinless Canadians can have assets which will go eventually to the government if there is no Will defining beneficiaries and or the next of kin.
A Will sets out your wishes and defines who gets what.  But without one in Ontario, the Ford Government is the ultimate recipient of your Estate after all bills and taxes are paid.  But remember to untangle and define the Estate will most often require legal help and this will also eat up a fair amount of the funds left in an Estate. It is not because lawyers are expensive, but more around the issue of proving that there is no next of kin, working through the paperwork and meeting the requirements of financial institutions.
Selling a residence can further complicate matters. Proving what you need to define around Probate fees, paying them before a home is sold and filing all the paperwork to complete the task is not easy and time-consuming.
So, keep in mind many more Canadians are outliving their extended families and we do need to consider our options around Estate Planning, Will preparation and Powers of Attorney. There is no time like the beginning of a New Year to consider your options and put in place plans that are SMART – Specific, Measurable, Achievable, Relevant, and Time-bound www.Smartwills.ca
'I have no one: Kinless Canadians struggling to age with dignity'
A growing number of Canadians are aging alone, without immediate family members to help them with daily tasks or offer emotional support. These kinless Canadians are facing many challenges and more needs to be done to ensure they don't fall through the cracks, experts say. Read more…. https://apple.news/AayqIsFvzRm6sKWfv4UfwcA
Check out our latest blog post, Did You Pick the Right Resolution?
Want more information?
‍Are you interested in a consultation with Peter R. Welsh?
Contact me at Peter@SmartWills.ca
‍By telephone 416-526-3121
Register for our blog to get valuable tips and up-to-date alerts.

This material is for general information and educational purposes only. Information is based on data gathered from what we believe are reliable sources. It is not guaranteed as to accuracy, does not purport to be complete and is not intended to be used as a primary basis for investment decisions.