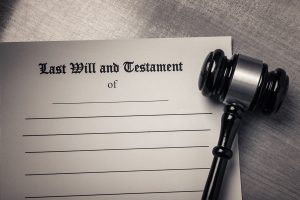 How many Wills can you have? In Ontario, Canada, an individual can have multiple Wills. The concept of multiple Wills is often used for Estate Planning purposes to achieve different objectives and manage various assets separately. These separate Wills are typically categorized as "Primary Wills" and "Secondary Wills." You can in theory have even more than two depending on the complexity of your Estate and your financial objectives.
The Primary Will generally deals with the individual's assets that require Probate, such as real estate, bank accounts, and publicly traded securities. It goes through the Probate process (Probate is a procedure where the Executor submits an application to the Provincial Court, receives a grant of Probate and pays the Probate fees required by the province based on the value of the Estate, which involves validating the Will and distributing the assets as per the instructions.
The Secondary Will, also known as the "Non-Probate Will" or "Asset-Specific Will," is used to address assets that do not require Probate, such as privately held company shares, certain investments (RRSP, RIF, TFSA, RESP, Insurance Policies), and personal property. By keeping these assets outside of the Probate process, the Secondary Will can help minimize Estate Administration Taxes (Probate fees) and provide privacy regarding the distribution of such assets.
Having multiple Wills can be a complex matter, and it's advisable to consult with an experienced Estate lawyer in Ontario who can provide personalized advice based on your specific circumstances and objectives. They can guide you through the legal requirements and assist in drafting the Wills to ensure they are properly executed and aligned with your intentions.
To learn more, check out the – Contact Us Page
To check out the forms available on Ontario's website
Want more information?
‍Are you interested in a consultation with Peter R. Welsh?
Contact me at Peter@SmartWills.ca
‍By telephone 416-526-3121
Register for our blog to get valuable tips and up-to-date alerts.

This material is for general information and educational purposes only. Information is based on data gathered from what we believe are reliable sources. It is not guaranteed as to accuracy, does not purport to be complete and is not intended to be used as a primary basis for investment decisions.