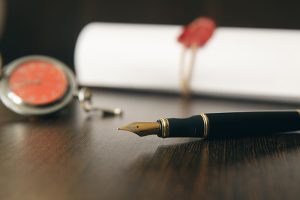 How do you know your Will is valid?
Let's say your Will is 20 years old and you wonder if it is still valid.  In Ontario, the court looks at several things before deciding whether a Will is valid or not. For example, it may decide a Will isn't valid if:
it didn't follow certain rules. In general, the rules say that a Will must be signed by the person making it and by two witnesses who are not a named estate representative, spouse, or beneficiary of the Will, or
the person who made it didn't understand what they were doing. For example, because they had severe dementia at the time they made the Will.
The date of the Will can also be very important. For example, the whole Will may not be valid if it was made before you and your partner got married. Or parts of the Will may not be valid if you and your partner got divorced after they made the Will.
If the Will was drafted by a lawyer, created by online Will software, or was handwritten by the deceased and followed the above requirements, it could be valid. However, this does vary by province. If there are any concerns about the validity of the Will, it is recommended to seek legal advice. Requirements for valid Wills are outlined in legislation for each province. Please see below for more details with respect to Ontario:
Read this month's article, Would the world be better if it was run by teenagers?
Want more information?
‍Are you interested in a consultation with Peter R. Welsh?
Contact me at Peter@SmartWills.ca
‍By telephone 416-526-3121
Register for our blog to get valuable tips and up-to-date alerts.

This material is for general information and educational purposes only. Information is based on data gathered from what we believe are reliable sources. It is not guaranteed as to accuracy, does not purport to be complete and is not intended to be used as a primary basis for investment decisions.