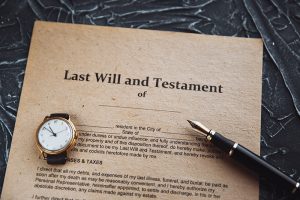 Can I Change My Will After It is Made?

Yes, you can change your Will after it is made. In fact, it is a good idea to review and update your Will periodically to ensure that it reflects your current wishes and circumstances. We often suggest every 3-4 years or when there is a significant change in your life such as buying a home or cottage, the birth of a child or grandchild, or a change in marital status.
To change your Will in Ontario, you can either create a new Will or make a Codicil, which is a document that amends your existing Will. A Codicil must be signed and witnessed in the same way as a Will to be legally valid.
When making changes to your Will, it's important to be clear and specific about what you are changing and why. You should also ensure that the changes are made in accordance with Ontario law to avoid any disputes or challenges to the validity of your Will.
If you are making significant changes to your Will, such as changing your Executor or making major changes to the distribution of your assets, it may be a good idea to consult a lawyer who specializes in Estate Planning to ensure that your changes are properly made and that your Will remains valid.
The documentation also ensures that you can avoid challenges to your Will which can be costly and or have emotional costs to those that may inherit from your Estate. To learn more… Signing Wills in Ontario
Ministry of the Attorney General Information on Estates, Wills and Trusts
Want more information?
‍Are you interested in a consultation with Peter R. Welsh?
Contact me at Peter@SmartWills.ca
‍By telephone 416-526-3121
Register for our blog to get valuable tips and up-to-date alerts.

This material is for general information and educational purposes only. Information is based on data gathered from what we believe are reliable sources. It is not guaranteed as to accuracy, does not purport to be complete and is not intended to be used as a primary basis for investment decisions.